Jupiter Kids Martial Arts Classes
Beginner Kids Martial Arts Classes Enrolling In September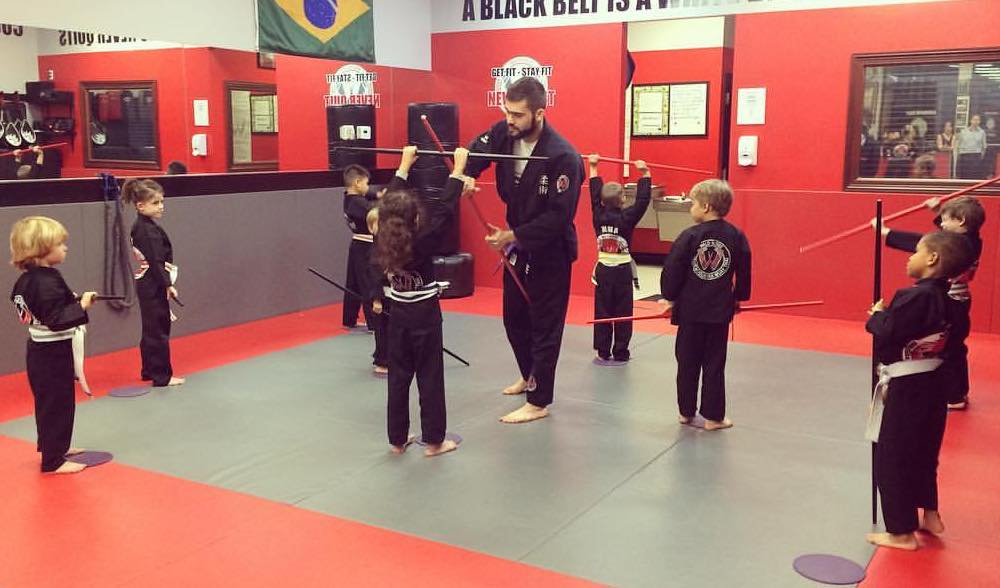 Team Nogueira - Wald Bloise Martial Arts Academy has the best youth program in the area!
Our program is based off our unique and fun Character Development curriculum where our students learn how to develop themselves into a Champion in Life through the principles of black belt that include courtesy, modesty, perseverance, integrity, self-control, and indomitable spirit. All of our programs will help your child build the confidence they need to avoid bullying, and accomplish anything in life.
We teach your child much more than martial arts. We teach them to be a champion in life by developing discipline, respect, confidence and character of a black belt. Your child will become BULLYPROOF by learning non-violent self-defense concepts to control and avoid bully problems.
The Best Kids Martial Arts Program In Palm Beach Gardens! We Offer Three Different Age Groups So Your Kid Never Gets Bored Or Left Behind!
Little Champions (3 1/2 to 6 years old)
Team Nogueira's Little Champions MMA program is based on character development, and follows a mixed curriculum of different martial arts.
Our highly-trained and qualified instructors concentrate on enhancing early childhood skills such as balance, focus, coordination, memory, control, discipline, teamwork and fitness as well as the important life skills your young child needs to be successful as they grow.
Junior Champions (7 to 11 years old), Teens (12 to 15 years old)
Our Junior Champion and Teen age groups have two options at Team Nogueira Martial Arts Academy.
Our Youth Brazilian Jiu Jitsu Program is based around the Fundamentals of BJJ which includes both sport training and self defense principles. Our Youth Jiu Jitsu students will learn and practice a series of Brazilian Jiu Jitsu techniques that will improve each student's physical fitness as well as their confidence and discipline.
Team Nogueira's Muay Thai/Kickboxing program is designed to teach the kids the basics of Muay Thai while getting them into great physical shape. Our dedicated staff is committed to keeping interest high and teaching students the martial arts and life skills need to develop a happy, healthy, confident child.
Give Your Child A Kick Start Towards Success With Kids Martial Arts Classes In Palm Beach Gardens! TRY OUR 30 DAY FREE TRIAL TODAY!
Our Kids Martial Arts classes provide a fun and exciting program that builds each student's strength, flexibility, concentration and discipline that will not only help them in the dojo, but at school and home as well.
Fill out the short form on the side of this page to get all the information you need to get started with Team Nogueira - Wald Bloise Martial Arts Academy's Kids Martial Arts program today!
Benefits of Kids Martial Arts
Bullyproof for life
Discipline and Respect
Leadership
Academic Excellence
Valuable Self Defense
Champion in Life